The 2m incineration switch box on OMAG was first successfully produced and supplied in the North market by AMACCAO Van Noi concrete factory.
With the investment article, combined with the efforts of a team of high-quality engineers, Amaccao PiPe has successfully produced the box with 2m length sintering on the OMAG machine.
What is an Omag machine?
The culvert casting machine of the Federal Republic of Omag Magnum, also known as the Omag machine, is an automatic culvert casting machine with vibrating pressing technology, using both vibrating and pressing technology with extremely high vibration and pressing frequencies. This is the most modern and most popular technology in developed countries in the world today. Concrete is arranged and pressed tightly, as solid as an artificial "stone". The process of vibrating and pressing has been calculated by experts not to stratify or localize the granular components in concrete like vibration or centrifugal technologies, especially many times more solid than wet casting technology like how popular production in Vietnam today.
Currently, AMACCAO owns 6 OMAG MAGNUM culvert casting machines to create solid, grade A quality concrete culverts for the construction market.
2m box culvert burned on Omag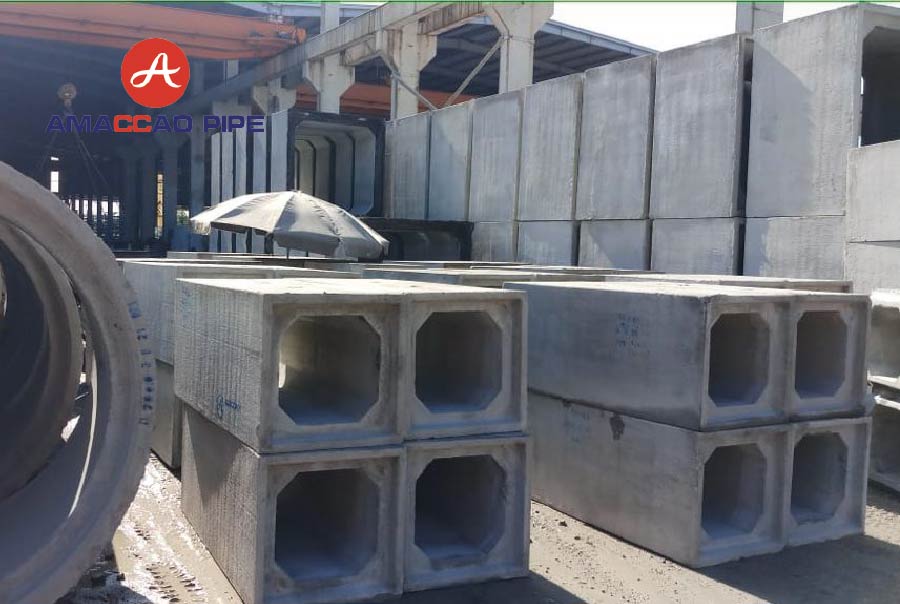 The 2m box culvert burned on the Omag machine is a new product that up to now, AMACCAO is the only unit in the North capable of producing.
This product is considered to have high advantages when it comes to helping contractors shorten construction time and save joints when installing.
Contact us now for a free consultation!