With a series of strong and potential "ecosystems", AMACCAO Group has been pouring 2-3 billion USD into energy, environment and real estate.
AMACCAO invests quietly but strongly
In its nearly 30-year development history, AMACCAO Group is still considered a silent investment group when its media presence is modest. However, billowing in the AMACCAO ecosystem is an intense vitality, a strong and relentless rise. Not using "big words" to talk about themselves, AMACCAO still almost "naturally smells" with the belief that just doing well, doing it honestly will get results.
Indeed, the sweet fruit after nearly 30 years of hard work has come to AMACCAO when it becomes a multi-industry investment corporation with a turnover of many trillions. AMACCAO is mainly known to the public as a multi-industry manufacturing corporation such as manufacturing construction materials, manufacturing electrical materials, materials for the water industry, beverages, and reinforced concrete materials. Or recently, the public also knows about AMACCAO in the field of construction, general contractor and education. In recent years, AMACCAO always ends the year with a 50% increase in revenue – a figure that not all corporations can do.
Up to now, AMACCAO has been firmly established with many strong brands such as Europipe plastic pipes; Vonta electrical equipment; Valves, faucets copper thread NoVo – Viet Tiep; AVINAA-3A bottled wine and water, AMACCAO pipe concrete culvert, AMACCAO pile concrete pile, AMACCAO PC precast concrete structure, AMACCAO Bricks concrete brick, Bona plastic packaging, columns, beams, floors, fiber concrete GRC glass…
However, AMACCAO does not stop there. This group has been quietly and strongly investing in a new front: Investment in energy, environment and real estate. In the next 5 years, this group has planned to invest about VND 50 trillion, now it has quietly developed and promoted the transfer of the project, quietly but rapidly investing. Especially in 2021 with more than 10,000 billion VND, it is expected that the next 4 years will be at least 10 trillion VND each year, this is a challenging field but contains a lot of potential. That is not a small number, but with the strength of the production ecosystem and financial strength, AMACCAO is confident to do, even surpassing this goal.
One of the bright spots about AMACCAO's financial situation is that it has almost no bank debt, if any, the number is very small with a fast capital turnover. That is also one of the reasons why the top banks in Vietnam always take special "care" and propose to cooperate with AMACCAO because they absolutely believe in the technical way of doing business and in serious business of AMACCAO.
The way AMACCAO is choosing is also the direction taken by leading enterprises in the world such as Hyundai, Samsung, and Sumitomo. They are willing to cooperate capital with investors and share benefits for projects to be implemented, stimulating consumer demand. Without strong financial potential, it is difficult for any corporation to do so.
The "bones" but confident of success
Mr. Jonas Paul Danielson – Director and financial advisor of AMACCAO Group shared: "AMACCAO is currently looking for and promoting many project investment opportunities in many provinces and cities across the country. Projects are being promoted focusing on the fields of energy, environment, and real estate valued at billions of dollars. AMACCAO's Board of Directors and a team of foreign financial experts (assisting AMACCAO leaders), set an ambitious goal of completing projects with a total investment of up to 2-3 years in the next 5 years. billion USD".
AMACCAO leaders said that in order to have capital to implement this ambitious plan, AMACCAO has committed foreign investors, human resources, technology, and a team of high-quality domestic and foreign experts. Every year, the goal of disbursing 10,000 billion VND for investment with a counterpart capital of 20-30% depending on the project (equivalent to 2000 – 3000 billion VND) is completely within the ability of enterprises because of stable revenue, depreciation and profit. stable and growing strongly every year from the AMACCAO "ecosystem". With AMACCAO's reputation, international and domestic banks and large financial institutions are always ready to finance and lend to projects that this group proposes to develop and receive transfers.
It is no coincidence that energy, environment, and real estate are areas where AMACCAO wants to increase its presence. This is an AMACCAO segment that has strengths in finance, production materials, infrastructure, mechanical equipment, electromechanical equipment, etc. of this Group. In particular, the environment segment has long been the "domain" of foreign investors, but now AMACCAO confidently jumps in to deploy. Although this is a "bones" field, requiring large investment capital, AMACCAO has a methodical plan to "warm up" this investment segment. Partly because AMACCAO believes that turning waste and wastewater into money is within the reach of the corporation, on the other hand, it is also because of the responsibility to solve problems that have long plagued managers at the central and local levels. Methods: Waste treatment, waste water, etc.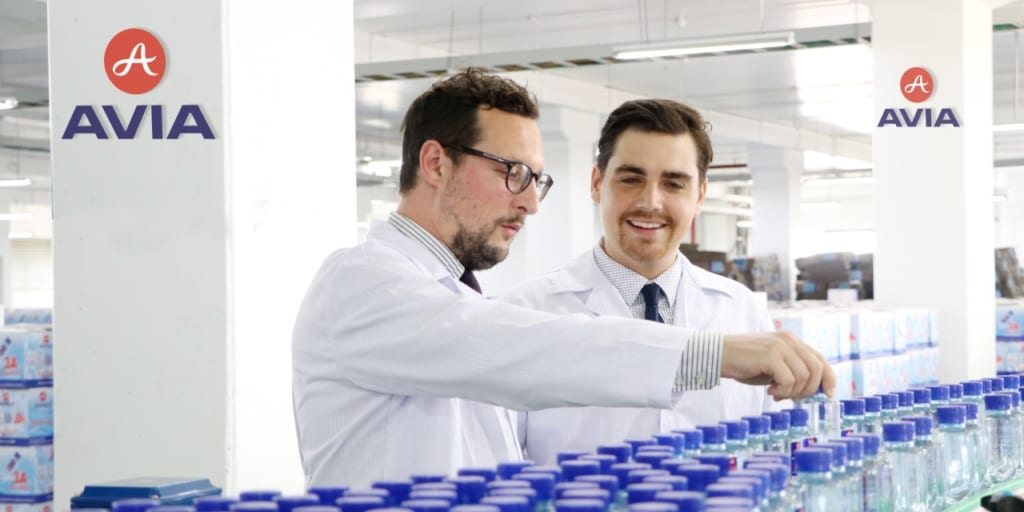 To Nhat – Vice Chairman of the Board of Directors, General Director of AMACCAO Group shared: "In our development, we often choose "bone" segments such as manufacturing materials and equipment that require production lines. complex production, high technology, high difficulty, … or construction business, construction and installation for works of foreign investors or foreign joint ventures. These are the areas that are classified as difficult for domestic contractors, but we still choose them. Because when conquering these areas, it will be very difficult and arduous at first, but when successful, it will bring sustainable, long-term development, less competition and more "healthy". The only thing to be successful in this field requires a lot of effort, knowledge, elements of technology, high technology and relatively large investment capital.
"We want to choose our own path, even though it is often a bumpy, difficult path. But we have succeeded step by step, able to compete with foreign investors on our own home turf, bring jobs, contribute to the budget despite being modest but still developing well and firmly. . We believe that with a deep involvement in the energy, environment and real estate sectors in a different way, choosing projects that are difficult, strange, complicated, with few interested units, etc., we will continue again. make a mark", Mr. To Nhat confided.
————————————
AMACCAO Corporation
With more than 25 years of experience, AMACCAO is one of the prestigious, strong, and reputable corporations in Vietnam operating in the main fields: Construction and construction, investment, production, and trading of building materials. construction, education, and training.
Hotline: (+84) 97 150 2288 or (+84) 24 66 505 581
Address: 4th floor, Vuon Dao mixed building, 689 Lac Long Quan, Phu Thuong Ward, Tay Ho district, Hanoi city
Website: https://amaccao.vn/