AMACCAO Concrete Factory was established on October 22, 2008 under business license number 0113024663, is a member of AMACCAO Group and is the most modern concrete factory in the North of Vietnam today.
Established in 2008 with only one factory and 2 production lines on an area of ​​10 hectares in Dong Anh, Hanoi, but AMACCAO PIPE – the concrete culvert company of AMACCAO Group – quickly becoming the No 1 concrete culvert manufacturer in the North of Vietnam. This factory is a supplier of concrete culverts for many traffic works, infrastructure of urban areas, large industrial zones of the North and the Central region.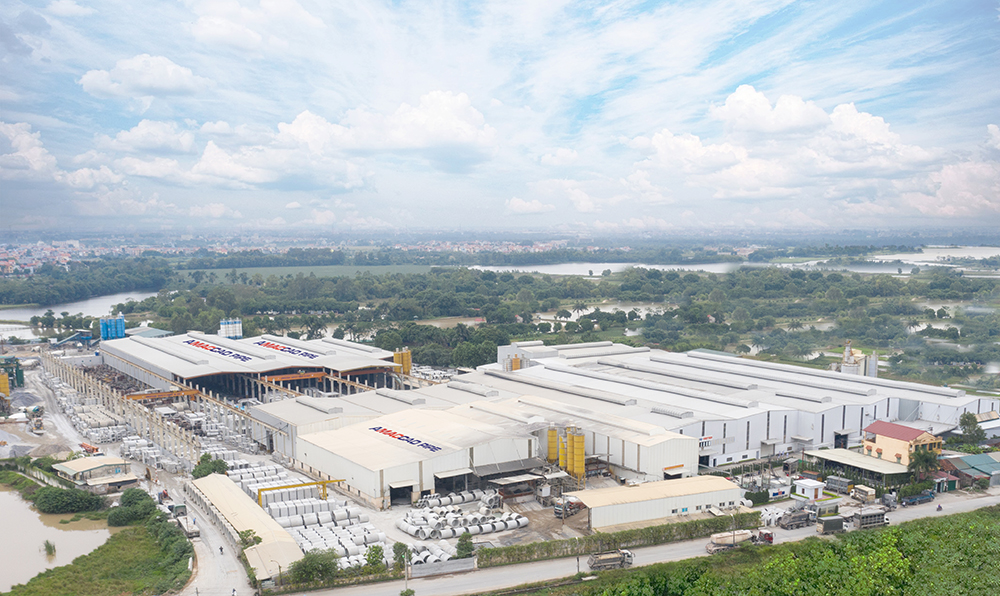 AMACCAO Concrete Factory in Dong Anh – Hanoi
On the basis of success with many big projects in the North, AMACCAO confidently decided to build a new factory with double the area in Ha Nam, increasing production capacity to 6km of sewers per day, ensuring supply up to 1,000 product models from popular to special, non-standard sizes (up to size BxH=7mx4m) for all projects in Vietnam, expanding supply market share.
AMACCAO Concrete Factory in Kien Khe – Ha Nam
Possessing the largest warehouse and factory area in the North with more than 30ha at two facilities Van Noi (Dong Anh, Hanoi) and Kien Khe (Ha Nam), AMACCAO PIPE is the largest concrete culvert factory in north. The factory has 12 most modern technological lines in Southeast Asia, imported from Germany and the US, fully automatic with a closed cycle, produced by dry concrete technology, shortening the time to finished products, only ½ compared to conventional wet concrete technology.